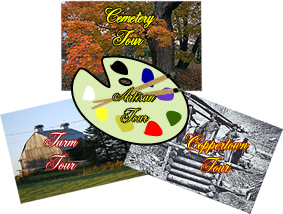 Bruce Mines is steeped in history being the
first Copper Mine in Canada and the first Town
in Northern Ontario to be incorporated. Step
back in history and explore all that our
beautiful area has to offer. Put together your
own self guided tour to do what you enjoy most.
Chauffeur driven (unguided) Tours are available, if required, but they must be booked in advance and costs are tailored to meet the tour you choose. To book and for an estimate of the tour cost contact Bill Brunton by email at billbruntonhabs@gmail.com  or call 705-971-8302.
Click on the links below to see what each tour has to offer. Other tours are also being developed so please check back.